Nursing Scrubs in Albany, NY
Why Pay More for Nursing Scrubs and Medical Uniforms?
B. Lodge & Co. has the largest selection of nursing scrubs and medical apparel in the Capital District at discount store prices that can't be beaten. Our prices are often dollars less per set than chain store prices.
Stylish Nursing Scrubs
Our fashionable nursing scrubs come in many sizes, styles, and prints, ranging from pediatric to purely professional. Whether you're a first-time nursing or medical student, or a professional looking to refresh your wardrobe, you'll find our department store's incredible selection and friendly staff will keep you coming back for more!
Check Out our Scrub & Medical Apparel Selection
• Matching Sets
• Scrub Tops
• Scrub Bottoms
• Comfort Shoes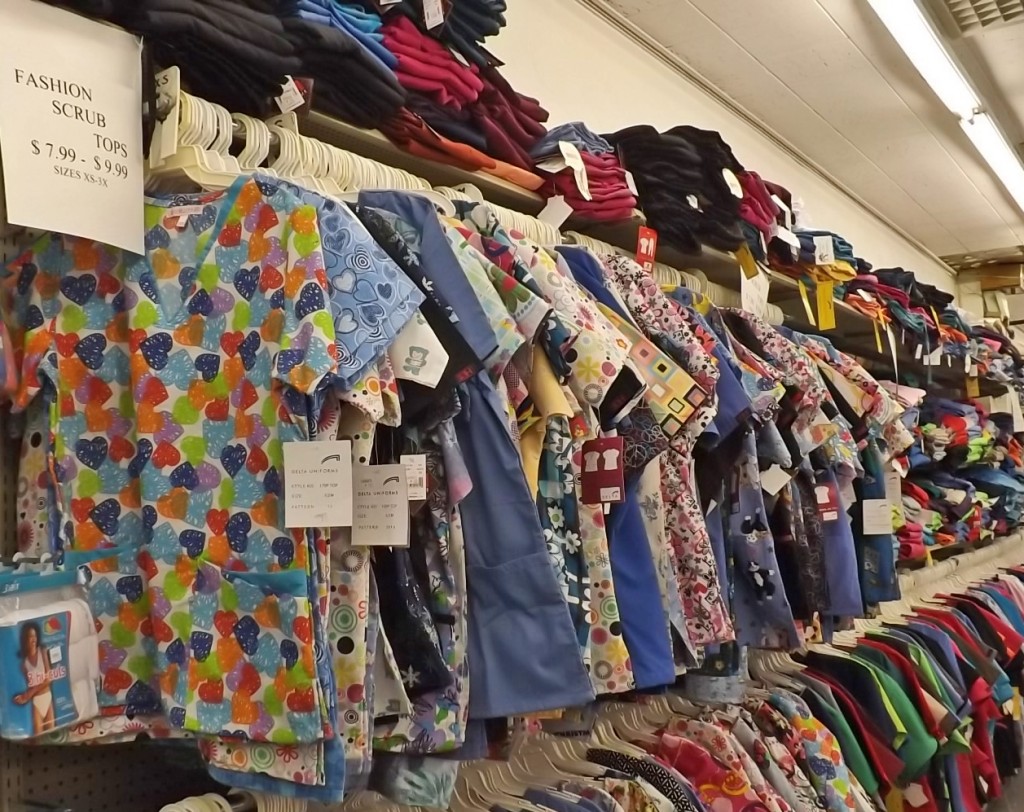 Embroidered Nursing Scrubs
In addition to our wide medical apparel selection, B. Lodge offers institutional and high volume packages to hospitals and medical industry services. We can also provide in-house logo embroidery and screen printing services at a discount store price.
Our department store has been supplying local nurses and medical professionals in Albany, NY since 1867. Whether you need a change in your wardrobe or you're starting from scratch, we're here to help! We're conveniently located on North Pearl Street in downtown Albany; we're on the bus lines and there's parking available.