Local Discount Store for Uniforms & More in Albany, NY!
B. Lodge & Co. department store was first established in 1867 by Barrington Lodge and his two sons, Charles and William, on the corner of Broadway and Columbia in downtown Albany. B. Lodge & Co. was a discount store that supplied school uniforms, nursing scrubs, and more to the Albany, NY area. As their business grew they moved to 91 N. Pearl Street, where they produced Powdora Puffs filled with powder, air cell washcloths, and dish cloths upstairs while running a thriving business on the main floor.  They expanded again to 109 N. Pearl Street through to Orange Street for a city block next to the well-remembered Cash Market.  After a devastating fire in 1952, Lodge's moved to its current location at 75 North Pearl Street and rented side stores to different business, including a liquor store and barber shop.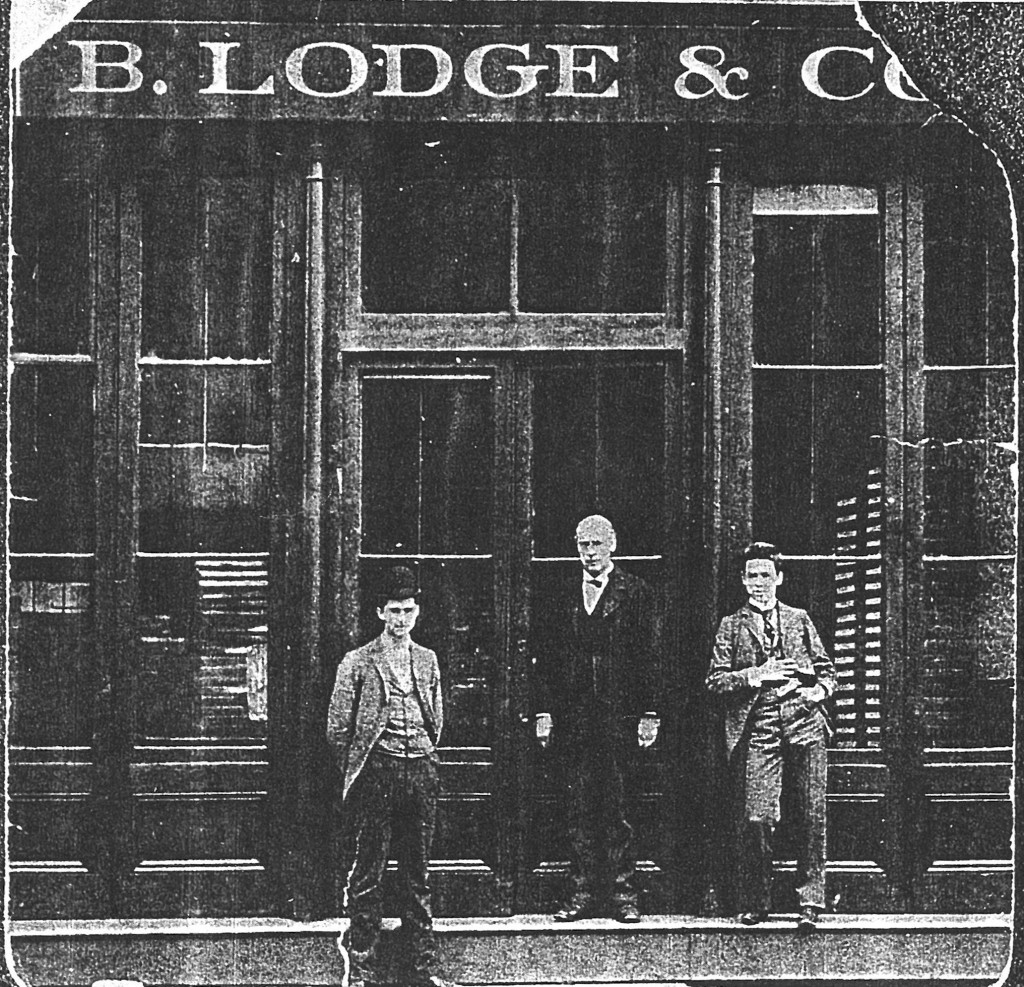 With no interested heirs, the Lodges sold the business in 1960 to Eve and Sid Ginsburg. Their son Barry ran the store very successfully until 1995.  With no interested heirs, the business was then sold to Jack and Elaine Yonally. Jack was General Manager for the store while son Mark joined him and his wife after graduating from Siena College. Later the Yonallys were joined by their daughter Sharon after she graduated from St.Rose.  In 2000, they bought the building from Barry Ginsburg and leased side stores to three new downtown businesses.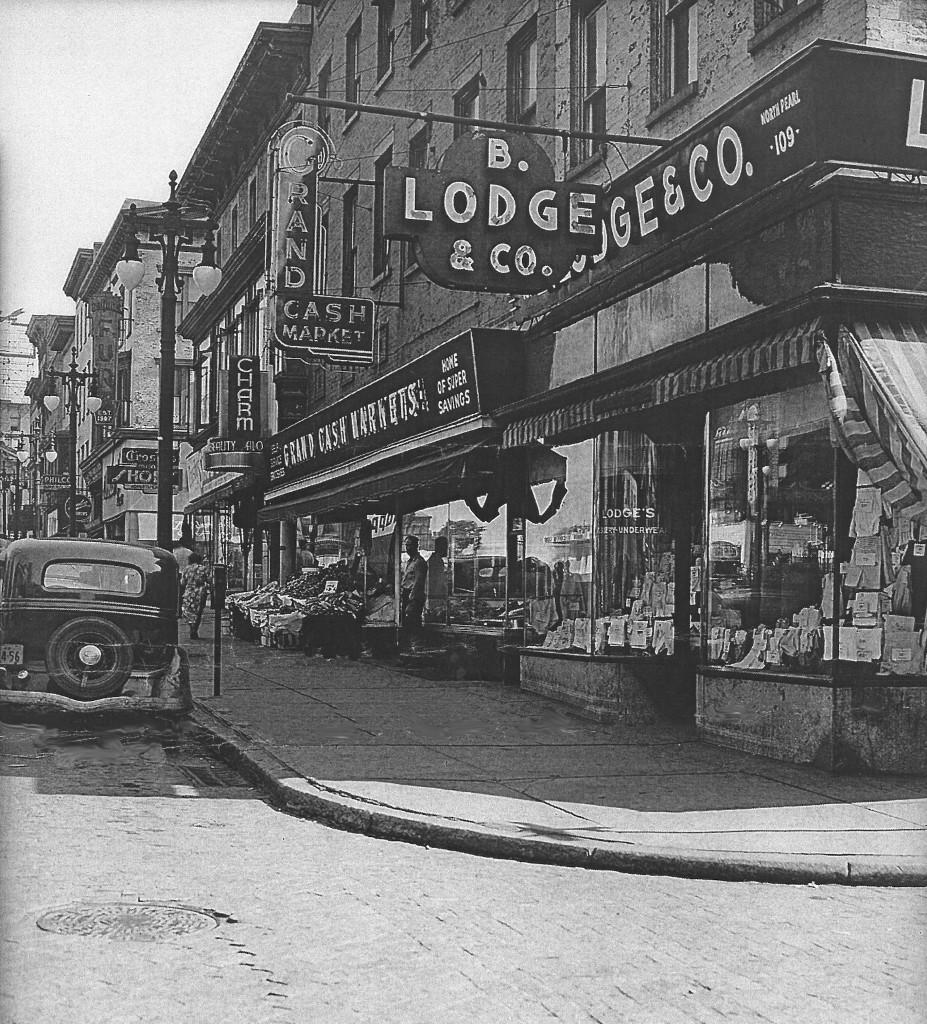 In 2002, the Yonallys purchased 73 North Pearl Street, where they opened the walls between the two buildings and expanded the retail space to a degree unheard of in a downtown environment, effectively creating the department store we know today.  They also saw the future of downtown and built the first apartments on North Pearl Street, leading the revolution of downtown development today.  In 2013, the Yonally family purchased 52 Columbia and leased the closed storefront to Miranda's Deli, one of the premier lunch establishments downtown. They also completely renovated the upstairs apartment into a luxury two-bedroom space that leased before it was complete.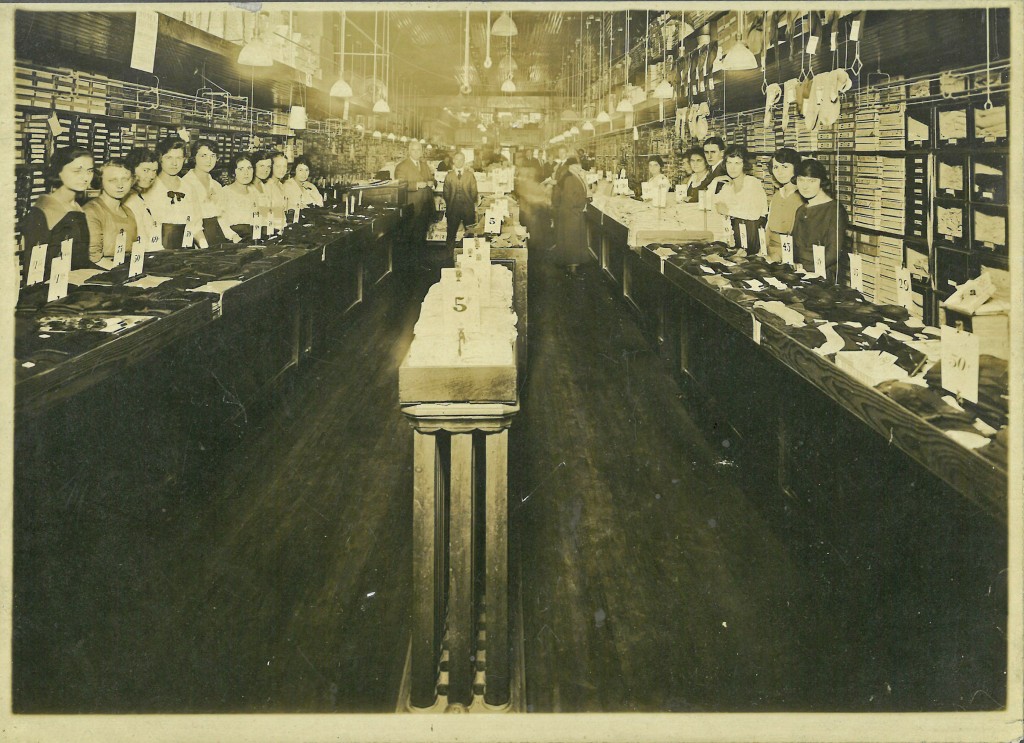 Along the way, B. Lodge's has accumulated many awards and the Yonallys pride themselves on making the department store a community destination that always strives to give back to the Capital District Community.  Here are some of these awards they've won: NYBDS – Excellence in Small Business; ALDC Jacob H Herzog Leadership Award, City of Albany (Jack Yonally); 40 Under 40 Business Review (Mark Yonally); SBA NY State Small Business Person of the Year in New York State (Jack Yonally); and the 2009 Business Review Small Business Person of the Year (Jack Yonally). B. Lodge's has won numerous other awards for its community involvement because the Yonallys believe that treating people right is an important part of good business.
The history of Lodge's continues as Mark Yonally and Sharon Freddoso, who purchased the business from their parents in 2011, look to add a new vision to an Albany, NY institution. The discount store is an affordable option for families looking for scrubs or uniforms for their children.